Skip the Line: Paris Louvre Museum Guided Tour
Skip the Line: Paris Louvre Museum Guided Tour
View all photos
Location: Paris, France
Duration: 2 hours 30 minutes
Skip the Line: Paris Louvre Museum Guided Tour
Don't waste time waiting in queues — take a Louvre Museum prioritized guided tour. Make a booking and jump the queue to make the most of your limited time inside the world's largest museum. After your guided tour, you can stay on if you want to and continue exploring the Louvre Museum at your leisure.
What You Can Expect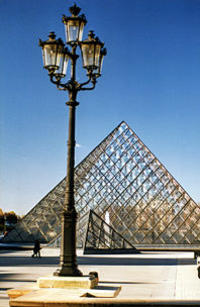 Your prioritized guided tour of Paris' Louvre Museum focuses on three world-famous works: the Venus de Milo, the Victory of Samothrace and Leonardo da Vinci's Mona Lisa, painted at the beginning of the 16th century.

The Louvre Museum has always been popular but it's now even more of a drawcard since the phenomenal success of Dan Brown's The Da Vinci Code. By booking your place on this tour you can skip the queues and see the famous Mona Lisa without the hassles.
Days of Service
November 01 to March 31
Monday, Friday, Saturday and Sunday
April 01 to October 31
Daily, except Tuesday
Details
Inclusions
Guaranteed to skip the long lines
Professional guide
Entrance fees and guided visit of the Louvre
Hotel pickup (if option selected)

Exclusions
Gratuities (optional)
Hotel pickup and drop-off (if option not selected)

Food and drinks, unless specified
Access to temporary exhibitions

Additional Info
Confirmation will be received at time of booking
Not wheelchair accessible
If you have selected an option with hotel pickup included you must provide your hotel details. If you fail to do so, you must make your own way to the central departure point. 
Access to temporary exhibitions is not included in the price of this tour
There is no re-entry once you leave the museum

Voucher Information
You must present a paper voucher for this tour. We will email a link to access and print your voucher at the Lead Travelers email address.
Schedule and Pricing
Departure Point
Ile de France and Paris
Duration:
2 hours 30 minutes
Return Details
Concludes at the Louvre Museum
Policy:
Refunds, when possible, must be requested at least 4 business days prior to the travel date. Refunds are subject to a 7% administration fee. The Rail Protection Plan™ does not apply.
9:30 AMTour

Code:GLEN0930

Standard walking tour with maximum 50 people. Commentary from your English speaking guide. Departing at 9:30am
From
2:15 PMTour

Code:GLEN1415

Standard walking tour with maximum 50 people. Commentary from your English speaking guide. Departing at 2:15pm
From
6:30 PMTour

Code:GLEN1830

Standard walking tour with maximum 50 people. Commentary from your English speaking guide. Departing at 6:30pm
From
8:15 AMTour

Code:VLMENMORNING

Walking tour with maximum 15 people with commentary from an English-speaking guide and hotel pickup. Departs at 8:15am
From
1:15 PMTour

Code:VLMEN1315

Walking tour with maximum 15 people with commentary from an English-speaking guide and hotel pickup. Departs at 1:15pm.
From
Customer Reviews
Grant B
Had a wonderful guide and their were only three of us on the tour so had a very informative tour. We saw all of the major items and had them explained to us thoroughly. The guide catered to our preferences which was great. Stayed on after the tour and had a great time.
Jill A B
I recommend anybody coming to Paris to use these tours!!!! Great insight to the Louve and its history!!! And hardly any waiting time to get in!!! Great guides!!!! Great experience!!!! Thanks Viator
Leigh W
Money well spent. Our tour guide Jean Louis was amazing. So informative and passionate about the works he showed us. We wouldn't have known where to begin in The Louvre by ourselves.
Kottayam M
Visiting the Louvre with an experienced guide was definitely a good decision: we would have been completely clueless on our own.
Nancy
We really enjoyed this tour. Our guide was wonderful! The tour provided devices and ear phones so we could hear what she was saying. The guide was very knowledgeable and provided interesting facts/insights. The museum was hot and crowded. If I do this again I will do the night tour - less people and not as hot.
Denise B
A bit disorganized in the beginning but highly suggest to see the highlights and get your bearings in the Louvre. Our tour guide was knowledgeable and quite funny. Enjoy lunch after the tour and plan to walk around more. Wear good walking shoes!
Susan B
An excellent tour. Guide was very informative and really kept the group together even though there were large crowds.
Deborah D
We were picked up at our hotel, followed by an excellent tour of the Louvre. We skipped the long line and saw things we probably wouldn't have on our own. Our guide was very knowledgeable and informative.
Csilla C
Saw all the highlights and our tour guide was very knowlegable
vhbedoya
Full culture, art and history. Amazing
Gloria A
Muy bien organizado, buena guia.
Pam M
This tour was amazing!
nicoleyarb
I had no idea how busy the Louvre would be. Without the tour, we would have had no idea where to go or what to see. We loved it!
Arnfinn H
Great to skip the line . Accomplished and pleasant guide. Fantastic museum , but much crowding at the main attractions .
Frode T
due to the hollidays Louvre was crowded, so to skip the line was worth every penny.
radja907
This tour was fantastic. Our tour guide Pascal was amazing and shared so many stories along the way. There's so many things we wouldn't have been aware of if we didn't have her to point them out. Give yourself plenty of time and wear comfortable shoes.
G5stbass
So much to see in the Louvre. The guide showed us the major interests. She explained about a lot of the artists and the meaning behind the pictures.
Hector J S
I feel bad for not remembering the name of my guide. I think it was Jessica. There was a big delay on the tour. Tour coordination with tour staff is awful Paris Local Offices, you go to them for help and they treat you as if you are doing something wrong. They need to improve their customer experience.
The Louvre and our guide were excellent. She did a great job feeding us with history and historical context for the arts and sculptures. Her English was perfect and she was very professional. I really recommend this tour. Unless you are an art/history savvy, you will need an expert to help you appreciate the importance and the history of all the great things in the museum.
earunner123
The skip the line pass was well worth it!! The queue was at least 2-3 hours long but it only took our group like 5 minutes to whisk through the entrance. Also the tour guide was very organized, polite, patient, and professional!! She did a great job directing our group through traffic to see the important highlights of the Louvre including Winged Victory, Venus de Milo, Mona Lisa, Feast at Cana along with other countless pieces of art. There was so much to take in during the tour. This is a great starter tour if it's your first time in the Louvre or else you'll literally get yourself lost.
butterworth.j
it was great. We started a little late, not sure why, and I do wish she had taken us to Mona Lisa first. I understand from other people that were not on tours that if you go there first as soon as you get in museum, it is not so crowded. Our guide was very knowledgeable and had lots of stories to tell about the various objects, painters sculptures and all. It is a marvelous place and we thought the tour very well done. The audio system was a real bonus.
Janiece U
Our tour of the Louvre was exceptional, considering the huge crowds in the museum on the May 1 holiday weekend. Our tour guide was extraordinarily knowledgeable and well prepared. There was not one policy or even one inch of area in the Louvre that she did not know intimately. I would use your company again for any such tour.
Neal D
Fantastic tour! Our guide Elvira was Phenomenal and an expert in the arts at the museum. With a pick up at our hotel and an experienced tour guide it made for a wonderful, memorable day. Thanks Viator!
DAVID H M S
Guide was knowledgeable, highly recommended to all travelers.
pakhokhar
this tour was fantastic! we walked straight past all the poor people in the que, we were given alot of great information about the louvre, the artwork and the artists,we didnt want the tour to end! well worth every EURO!